| | | | |
| --- | --- | --- | --- |
| Is progressive rock, really "progressive"? | | | |
Written by Administrator
Saturday, 24 September 2016 16:00

The idea of progress refers to the concept that advances in science, society and technology can improve the quality of life. Consequently, the idea of "progressive rock" refers to advances in music, lyrics and artwork that can improve rock music. However, if a progressive rock band generates sounds that embed the modern social, technological and scientific trends then they are in the risk of losing their "progressive" identity from fans and musicians.


For instance, if a traditional progressive band uses tablets to create music (technological trend), biometric analysis images of artwork (scientific trend) and a social media platform to release music (social trend); what will happen? The journalists will state that the band is currently playing electronic music and the fans will say that the band is selling out their musical roots. However, what really happened is that the band adopted a progressive attitude on art by following the social, technological and scientific trends. What I mean is that nowadays progressive rock as a title does not represent the real form of progress, but refers to what was progressive in the 1970s... Unless you play 3000 notes per minute, use difficult musical scales and write lyrics about the art of the previous centuries, then YOU ARE NOT PROGRESSIVE.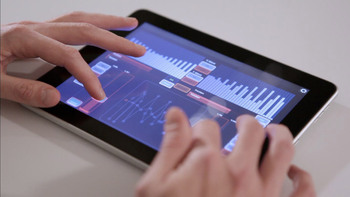 This is another cliche of rock music which does not agree with the progressive attitude of "progress" and the "rebellious" attitude of rock but it seems rather narrow minded. Progress should be associated with the innovation which is  a "new idea, device, or method"[1]  so the exploration of rock music with a new tablet device is a progressive attitude. The rebellious attitude means a different attitude, a different method to retrieve the meaning of rock music by playing it in an unorthodox way. a specific concept. Rebellious and progressive are two concepts that both lead into a new area of knowledge, why should we prison ourselves to a music  tag that was invented more than 40 years ago and does not represent its real meaning? Being progressive and rebellious in terms of rock music should be associated with the reconstruction of the progressive rock. Let's re -invent the future...
Words and ideas
Billy Yfantis


References
[1] "Innovation | Definition of Innovation by Merriam-Webster". Merriam-webster.com. Retrieved 2016-03-14.
Pictures

Pic 1. Keith Emerson (Creative Commons License image)
Pic 2.  Steve Jobs with the iPad (Photo credit by matt buchanan)
Pic 3. iPad for Musicians (Image source: http://en.audiofanzine.com)

Pic 4. Original model of three phases of the process of Technological Change (Author: Joost.vp)

Last Updated on Saturday, 24 September 2016 17:22