Skylight Webzine
Written by Administrator
Tuesday, 04 January 2011 16:05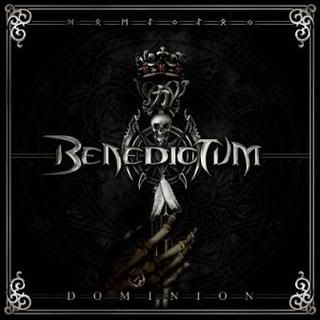 Frontiers Records is pleased to announce the release of BENEDICTUM anticipated third full length album entitled "Dominion" on February 18th in Europe and March 8th in North America.
Surging forward as they are driven by the powerful momentum of front woman Veronica Freeman - whose unique and powerful style has been called one of the truly most extraordinary voices in Metal - and the guitar pyrotechnics of writer and guitarist Pete Wells, the time has come for the world to be on notice. Benedictum is again upon us.
Read more...
| | | | |
| --- | --- | --- | --- |
| Sony Debuts "Music Unlimited Powered By Qriocity" Digital Music Service | | | |

Written by Administrator

Monday, 03 January 2011 17:39


Sony Corporation announced the launch of "Music Unlimited powered by Qriocity," a new, cloud-based, digital music service which gives music lovers access at any time to millions of songs from major labels including Universal Music Group, Sony Music Entertainment, Warner Music Group and EMI Music as well as leading independent labels and major publishers worldwide. The "Music Unlimited powered by Qriocity" catalogue will initially offer about six million songs and will continue to expand over time.

Read more...

| | | | |
| --- | --- | --- | --- |
| 33% Of Internet Users Paid For Digital Music Online | | | |

Written by Administrator

Friday, 31 December 2010 19:50


According to the results of a survey conducted by The Pew Internet organization, 33% of Internet users have paid for digital music online. It's hard to say. Is this newly released statistic surprising or upsetting? At first, it's impressive to think that anyone buys digital music, considering the prevalence of file-sharing. Then again, it's upsetting that the number isn't a bit higher.

Read more...

| | | | |
| --- | --- | --- | --- |
| Legendary Composer Ennio Morricone Makes Beautiful Music For LG Smartphones | | | |

Written by Administrator

Monday, 03 January 2011 17:33


LG Focuses on Creating Original Content for Today's Mobile Entertainment Devices

Slough, Berkshire, 22 December 2010 – LG Electronics (LG) today announced the release of an exclusive collection of music and ringtones written by movie soundtrack maestro Ennio Morricone. The first such collaboration of its kind, both newly composed pieces as well as a selection from Morricone's legendary oeuvre, including Cinema Paradiso, The Mission and Love Affair, will be included in the collection.

Read more...

| | | | |
| --- | --- | --- | --- |
| Let's Stay Home Instead... Live Music Sales Decline | | | |

Written by Administrator

Friday, 31 December 2010 19:44


In 2010, the number of tickets sold dropped 12% from the 2009 level of 29.9 million.

You may not be able to download a concert, but you can stay home instead. That appears to be exactly what people are doing. Why? Many fans pointed out that expensive tickets aren't the only reason why they've hidden their wallets from the "TicketBastard" juggernaut.

Read more...
<< Start < Prev 1041

1042

1043 1044 1045 1046 1047 1048 1049 1050 Next > End >>


Page 1042 of 1095