Skylight Webzine
| | | | |
| --- | --- | --- | --- |
| Legends Magma's Critically Acclaimed 1975 "Magma Live" Album Remastered With Bonus Tracks | | | |
Written by Administrator
Friday, 07 July 2017 00:00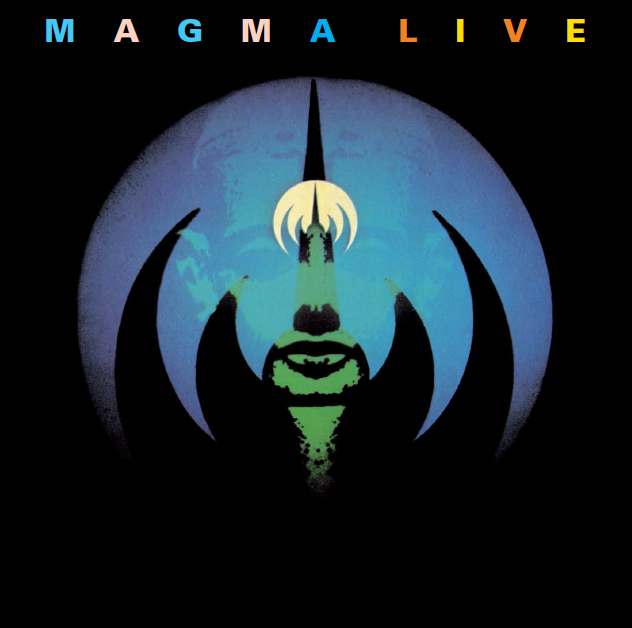 Much to the excitement of Magma fans worldwide, the band's critically acclaimed 1975 live album "Magma Live" has been remastered and contains two bonus tracks not on the original release! After the departure in autumn 1974 of Jannick Top and most of the other members of the band, Magma rose phoenix-like from the ashes with a new hot line-up, which saw the musical opportunity lying before it. After long rehearsals Christian Vander realized that he had yet another exceptional group and the decision was taken to records the first Magma live album. The recording, made in June 1975 at the Taverne de l'Olympia, perfectly demonstrates the incredible impact made by Magma. Absolutely dedicated to the music of Christian Vander, who by that time had reached the summit of his art, the band plays as if they were one man and sweeps all before it in its triumphant passage.
Read more...
| | | | |
| --- | --- | --- | --- |
| ASCAP And YouTube Reach Multi-Year Agreement For US Performance Rights | | | |

Written by Administrator

Saturday, 08 July 2017 00:00

ASCAP (American Society of Composers, Authors and Publishers) and YouTube have signed a multi-year agreement for US public performance rights and data collaboration. The mutual goal of this agreement is to work together to ensure that ASCAP members get paid more fairly and accurately for the use of their music on YouTube.

Read more...

| | | | |
| --- | --- | --- | --- |
| Spotify Expands Ticketing Capabilities With AXS And Eventbrite Deals | | | |

Written by Administrator

Saturday, 08 July 2017 00:00




Fans on Spotify will have access to concert and festival listings from both AXS and Eventbrite. Having direct ticket feeds from both services embedded within Spotify gives fans faster access to purchase tickets for the shows they love.

Read more...

| | | | |
| --- | --- | --- | --- |
| Napster And Rakuten Team Up To Grow Music Streaming To Japan | | | |

Written by Administrator

Saturday, 08 July 2017 00:00




2017 has been an incredible year for streaming music around the world. According to the IFPI's 2017 Global Music report, 112 million global users of paid streaming subscriptions drove streaming revenue growth by 60.4% last year.

Read more...

| | | | |
| --- | --- | --- | --- |
| Prog Legends Renaissance Featuring Annie Haslam To Play Selected Dates With 10-Piece Chamber Orchestra! | | | |

Written by Administrator

Thursday, 06 July 2017 17:07

Following their successful South American tour, Renaissance featuring Annie Haslam will be back in the US Northeast in October and November 2017 debuting their "Symphonic Journey" tour. This tour will include four very special concerts featuring a "10-piece Chamber Orchestra" (a handpicked assemblage of strings, woodwinds, brass, and percussion); October 26th at the Ridgefield Playhouse in Ridgefield CT, October 27th at the Keswick Theater in Glenside PA, Town Hall in New York City October 28th and The Egg in Albany NY on October 29th. These performances will be the first time in 40 years that Renaissance will perform on stage with a "live" orchestra and, in addition, 2017 marks the 48th year since the band's formation and its ninth consecutive year of touring since their reactivation in 2009. 

Read more...
<< Start < Prev 1 2 3

4

5 6 7 8 9 10 Next > End >>


Page 4 of 1064